Smart and Sustainability Investment Grant
valerie
Array
26 June, 2023
In a nutshell:  If your goal is to reduce your business's carbon footprint by cutting back on waste, using sustainable materials, enhancing energy and water efficiency, and implementing eco-friendly digital practices, the Smart & Sustainable Investment Grant is tailored to meet your needs.
The European Union is committed to becoming the first climate-neutral bloc in the world by 2050. This ambitious target requires significant investment from the EU, the national public, and the private sector. Apart from being an obligation, the twin transition to more digital and environmentally-sustainable business practices provides an opportunity for enterprises to grow, enhance their competitiveness and improve the sustainability of their economic activity.
Eligible investments may benefit from a cash grant of up to €100,000, capped at 50% of eligible costs in machinery and equipment, resulting in the applicant becoming more sustainable. A further tax credit of up to €40,000 may be awarded if the criteria established in the guidelines are met.
Overview:  Smart and Sustainable Investment Grant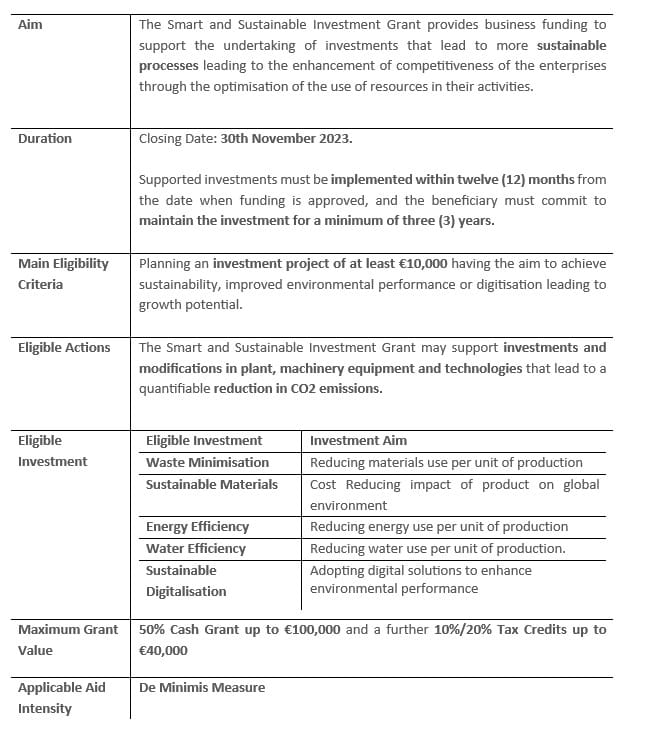 This is based on the guidelines published by Malta Enterprise as of 30th May 2023.
For further information contact: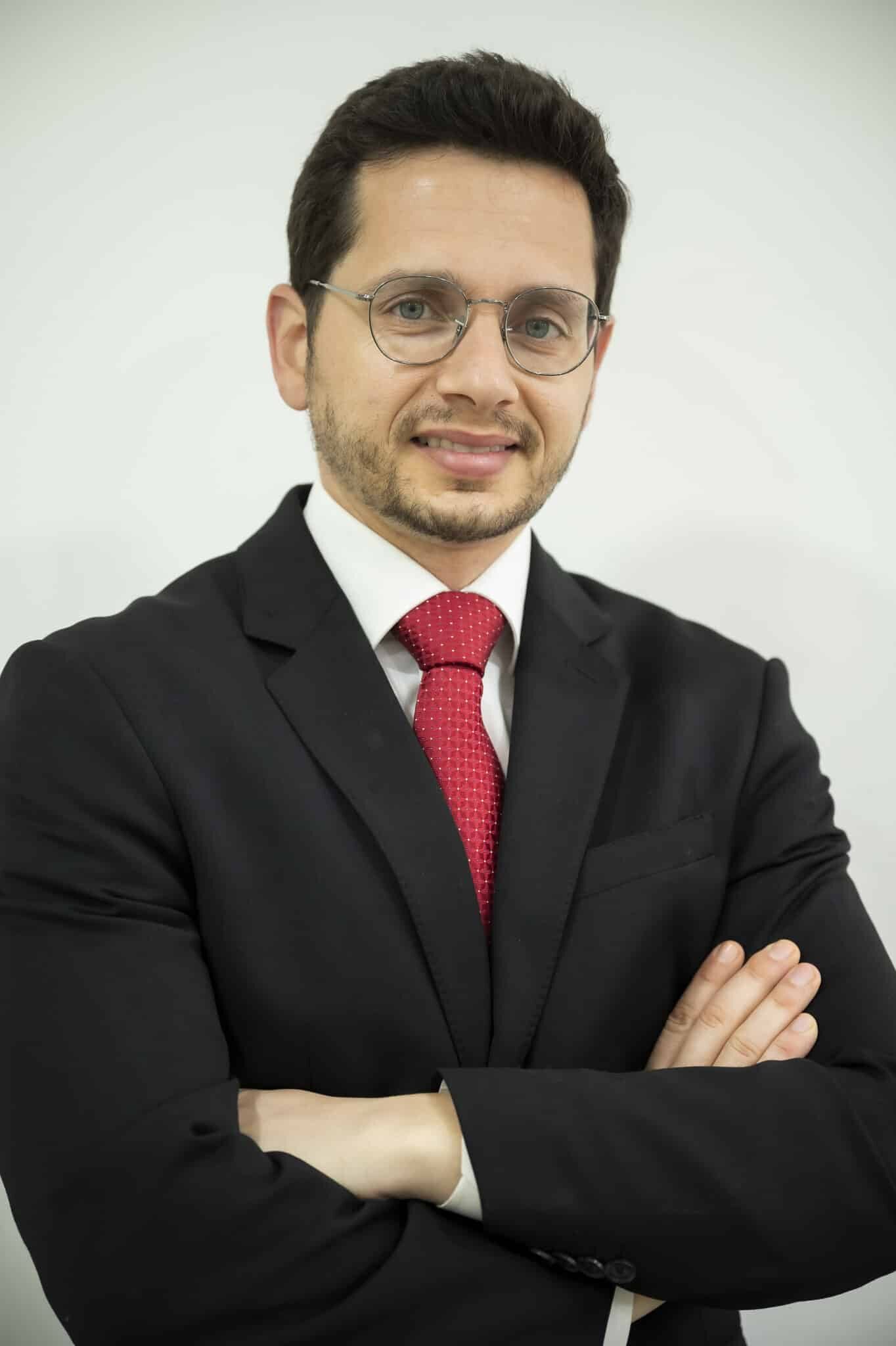 Daniel Borg, Director      E: daniel.borg@dfkmalta.com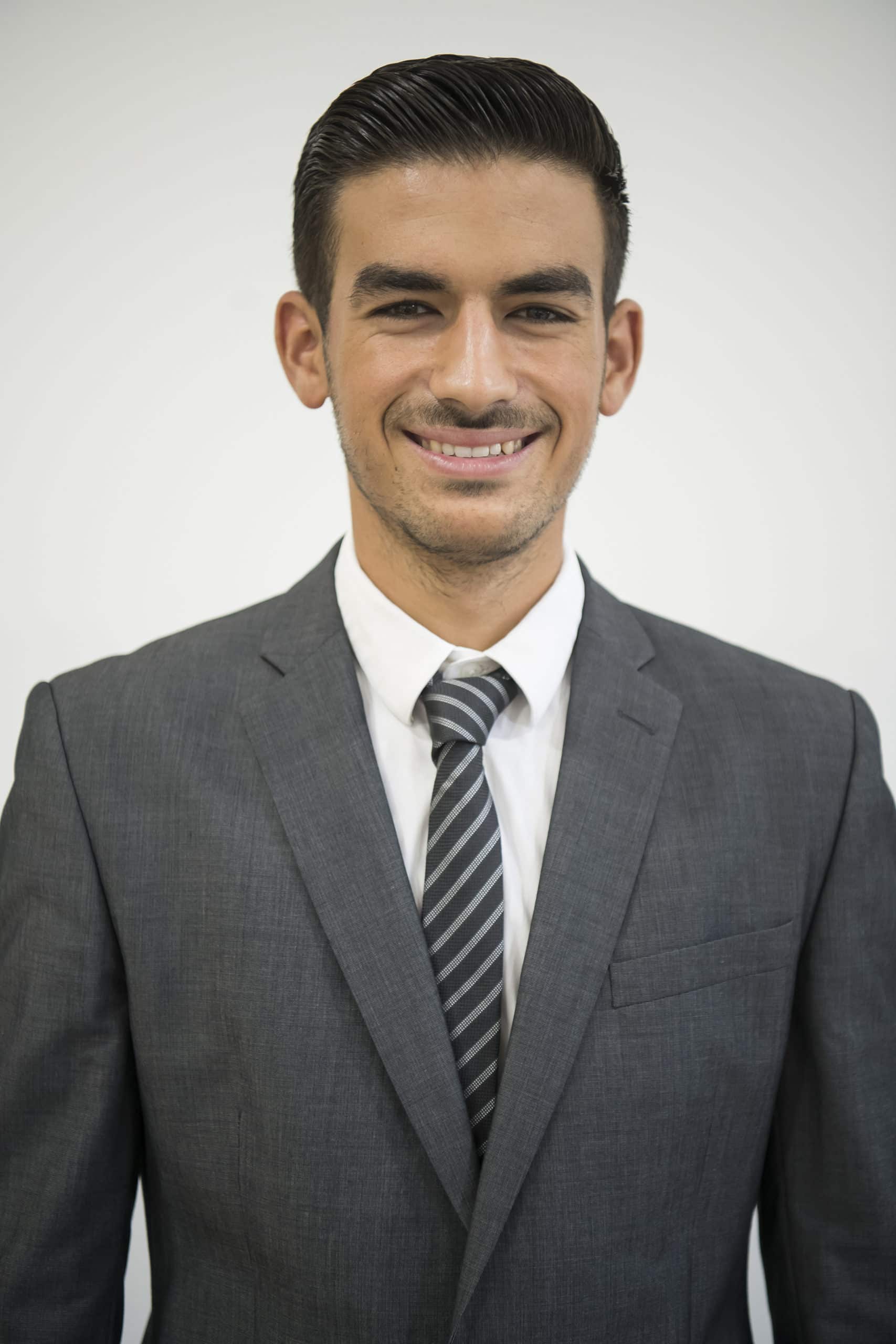 Mark Baldacchino, Accounts Senior E: mark.baldacchino@dfkmalta.com
*This summary aims to outline the principal elements of the rules being summarised herein. Accordingly, it is not intended to be provided by way of comprehensive and definitive advice. Interested parties should seek professional advice by contacting DFK Malta Tax & Consultancy Limited before acting upon any information included in this document.